---
About Beverage Systems
---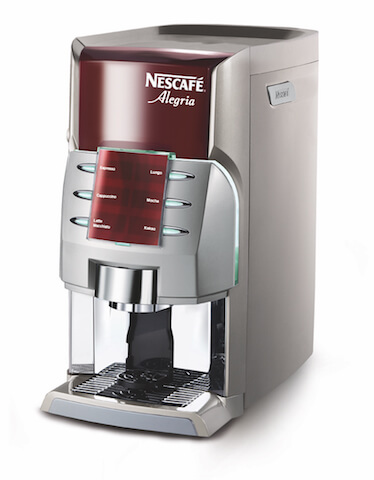 Our state of the art beverage systems offer a convenient and cost-effective solution for your business:
Convenience: Nestlé Professional Beverage Systems are simple to use and easy to maintain. With simple push-button controls, a cup of coffee or tea arrives fast and is consistent cup after cup. With detachable, easy-to-clean parts, our beverage systems can be quickly cleaned and kept in hygienic condition.
Taste: Blended with the finest Nescafe, Nestea and Nestle Drinking Chocolate ingredients, every cup of our beverage solutions is of the highest quality, assuring you of the same great taste cup after cup.
Affordability: Using ingredients from Nestlé, the cost for each cup is minimal, making it an ideal solution across a range of channels.
Reliability: Our beverage systems offer worry-free maintenance, from the machine itself to the supply of ingredients. Preventative and breakdown maintenance is taken care of by Nestlé, as are Quality Assurance services.